Welcome back to "This Week in James Bond"! A shorter edition of TWIJB this week as SPECTRE news consists mostly of grainy set photos as the principal cast shoots various scenes all around London. And fear not for the photos below are spoiler-free!
Twitter users posted various photos of Ralph Fiennes on set, including the ones below outside a restaurant in Covent Garden. On 23 May, Fiennes, Naomie Harris, and Ben Whishaw were spotted at a different restaurant in London filming other scenes; you can check out the photos over at James Bond Lifestyle.
Daniel Craig was also spotted filming around Whitehall on 24 May. (Source: Daily Mail – mild spoilers in this article, read at your own risk)
Craig and producer Michael G. Wilson were also spotted at the Photo London exhibition at Somerset House on 24 May. (Source: Twitter – here and here)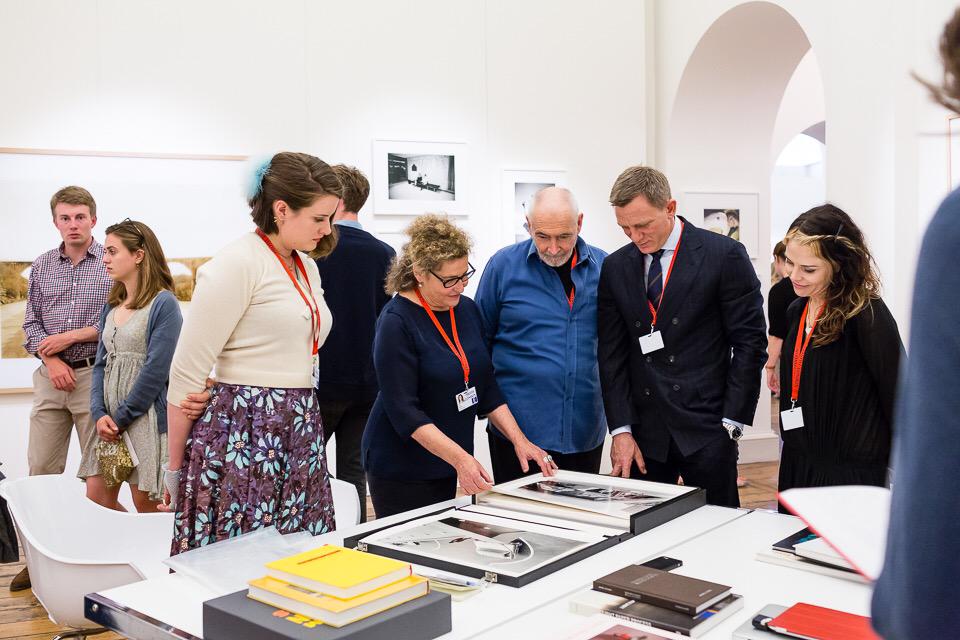 And in a rare piece of literary Bond news, novelist Ian Rankin posted the following image on Twitter with the caption "A mysterious postcard dropped through the letterbox…":
Though the postcard itself does not state this, it may be inferred that this is likely a brief excerpt from Anthony Horowitz's upcoming James Bond novel, which will be published on 8 September (the same date on the card). Horowitz is famous among fans of spy thrillers for his series of novels about the teenage spy Alex Rider; of particular interest to Bond fans is that his upcoming Bond novel will make use of "previously unseen material written by Ian Fleming". (Source: official website of the Ian Fleming estate)
Teaser trailer for fan documentary A Bond For Life premieres
Benjamin Lind, editor of the popular James Bond website The Bond Bulletin, premiered the first teaser trailer for his fan documentary A Bond For Life: How James Bond Changed My Life on YouTube on 24 May.
The documentary will follow Lind and his journey from Bond neophyte in the mid-nineties to full-fledged Bondphile in the present day, and will feature interviews with Bond alumni such as David Arnold, Ken Adam, and Mads Mikkelsen. You can follow the progress of the documentary's production here at Lind's blog.
And on that note, that's all for "This Week in James Bond"! As always, don't forget to tune in to the podcast and join the conversation on social media.
Subscribe on iTunes: http://toms70.sg-host.com/itunes
Like us on Facebook: http://www.facebook.com/jamesbondradio
Follow us on Twitter: http://twitter.com/jamesbondradio
While you're here, why not take a few minutes (and a few pounds) to donate to JBR cohost Chris Wright's two charity campaigns?
The first is on Saturday 20th June tackling the Welsh Three Peaks – running for the excellent charity Ty Hafan. Donation link: https://www.justgiving.com/Chris-Wright54
The second is on Saturday 25th July doing the Lakeland50 which is a non-stop 50 mile ultra-marathon over the rugged hills of the Lake District – running for the brilliant charity Prostate Cancer UK. Donation link: https://www.justgiving.com/Chris-Wright58/